RIO DE JANEIRO  |  SÃO PAULO
Experience and Recognition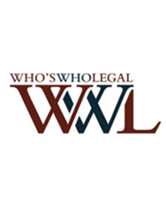 With ample recognition in the Market, he was elected four years in a row (2014, 2015, 2016, 2017 and 2018) most admired lawyer in the insurance, civic, financial operations and health field through ANÁLISE ADVOCACIA 500. He has been listed since 2015 on Band 3 at the CHAMBERS AND PARTNERS ranking and has been mentioned, since 2013, on the journal LEGAL 500.
President of the Grupo Nacional de Trabalho de Seguro Garantia within the INTERNATIONAL INSURANCE LAW ASSOCIATION – AIDA. Member of the CONSELHO DELIBERATIVO – AIDA – DELIBERATION COUNCIL. General secretary of OAB-RJ's Sectional Insurance and Reinsurance Law Commission. Counseling Editor for INTERNATIONAL INSURANCE LAW ASSOCIATION – AIDA's electronic magazine. Counseling Editor for the magazine Revista Seguros.
Sources described André Tavares of Tavares Advogados as "a remarkable strategist who is always available and committed to defend the client's interests". They add: "He delivers efficient and outside-the-box solutions." Tavares focuses on litigation and enjoys a "great reputation in the insurance and reinsurance market."
Chambers Latin America
"Highly specialized boutique" Tavares Advogados is experienced in insurance litigation and loss adjustment procedures, and also provides regulatory and corporate advice to its insurance-sector clients. Leading figures in the "client-oriented" team are the "very talented" and "well-renowned" André Tavares, and the "brilliant" Daniel Chacur de Miranda, who "provides accurate and innovative legal opinions".
Legal 500